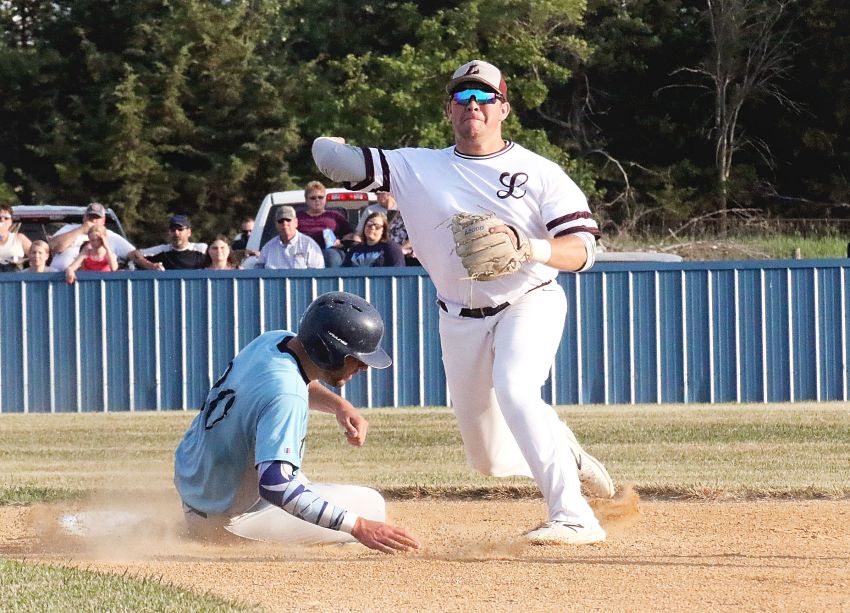 605 sports
MITCHELL — The wait is finally over as the parings are finally set for the 89th annual South Dakota State Amateur Baseball that begins play on Wednesday in Mitchell.
Milbank and Platte will kick off the tournament at 5:30 p.m. on Wednesday. The Killer Tomatoes secured the final spot in District 5B on Saturday with a win over Parkston. District 5B champion Dimock-Emery will follow at 7:30 p.m. against Castlewood.
Thursday's action will kick off at 11 a.m. with Redfield Dairy Queen vs. Menno. The Mad Frogs locked in the final spot for the South Central League with a 13-8 win over Freeman.
The game of the tournament will take place at 11 a.m. Friday when Canova and Alexandria face off. The Angels defeated The Gang 11-3 in last year's championship game. Both teams lost in the respective district tournaments, eventual district champions Dimock-Emery upset the Angels while Canova fell to Flandreau.
The opening round will wrap up on Sunday with a trio of Highway18 teams playing. Colome, which is making its first appearance in the tournament in the franchise's third year, will face Salem. The Cubs were originally slated to play Colman after the two teams were drawn out of the bucket. However, since both teams were Cornbelt League teams, they could not meet in the first round.
South Central (Gregory) and Winner-Colome will conclude the opening round at 1 p.m. on Sunday. The Pheasants will look bounce back from Saturday's 10-7 loss to Dimock-Emery in the District 5B championship and once again will look to make a deep run in the tournament after reaching the semifinals last year.
All games will be streamed on a pay-per-view basis through Live Ticket TV. Cost is $8 for a two-game session, $15 for an all day pass and $50 for a tournament pass.
First round parings for the 89th annual South Dakota State Amature Baseball Tournament: Aug. 4-15 in Mitchell
Wednesday
Milbank vs. Platte, 5:30 p.m.
Dimock Emery vs. Castlewood, 7:30 p.m.
Thursday
Redfield Dairy Queen vs. Menno, 11 a.m.
Plankinton Bankers vs. Clark, 1 p.m.
Akron, Iowa vs. Mount Vernon, 5:30 p.m.
Flandreau vs. Tabor, 7:30 p.m.
Friday
Canova vs. Alexandria, 11 a.m.
Volga vs. Crofton, Neb. 1 p.m.
Wynot, Neb vs. Four Corners, 5:30 p.m.
Dell Rapids Mudcats vs. Lake Norden, 7:30 p.m.
Saturday
Lesterville vs. Dell Rapids PBR, 11 a.m.
Larchwood, Iowa vs. Lennox, 1 p.m.
Elk Point vs. Kimball/White Lake, 5:30 p.m.
Redfield Pheasants vs. Colman, 7:30 p.m.
Sunday
Salem vs. Colome, 11 a.m.
South Central vs. Winner/Colome, 1 p.m.