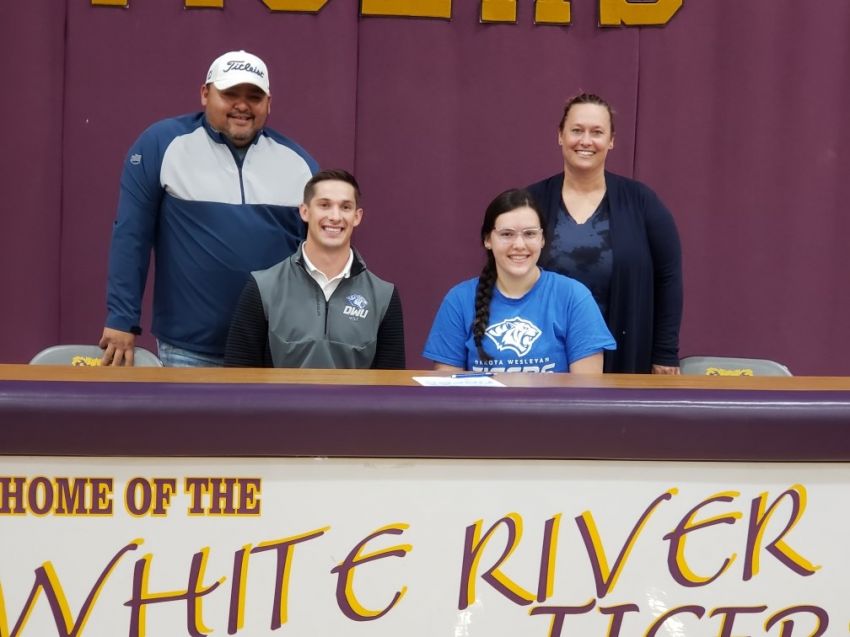 Kelsey Morrison, along with her parents Tuffy and Tricia Morrison, signed to play golf with Dakota Wesleyan
Tuffy Morrison
By Rich Winter
Late last week White River senior Kelsey Morrison signed to play golf collegiately with Dakota Wesleyan University. Dakota Wesleyan's Director of Golf, Russell Pick visited White River for the signing. Morrison finished 11th at the 2021 Class B state golf tournament and helped her team to a fifth place finish last spring.
Morrison is the daughter of Tuffy and Tricia Morrison and is coached by Tom Cameron and Justice Morrison.
Morrison is the starting setter on White River's 23-4 volleyball team that recently captured the Lakota Nation volleyball title. She was named the outstanding setter of that tournament. White River volleyball coach Skye Tucker called Morrison the most selfless player she's ever coached.
She was also a starter on the White River basketball team that captured a Class B state title in 2021.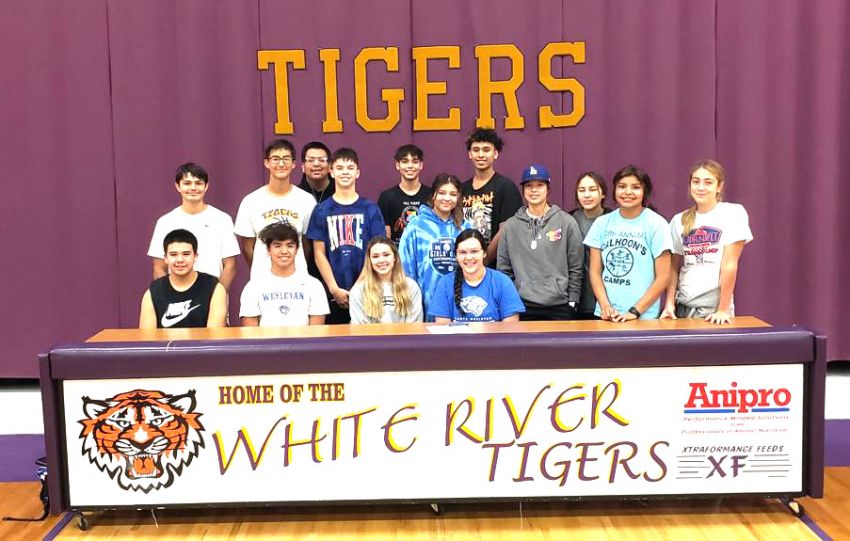 The White River family joined together as Morrison signs