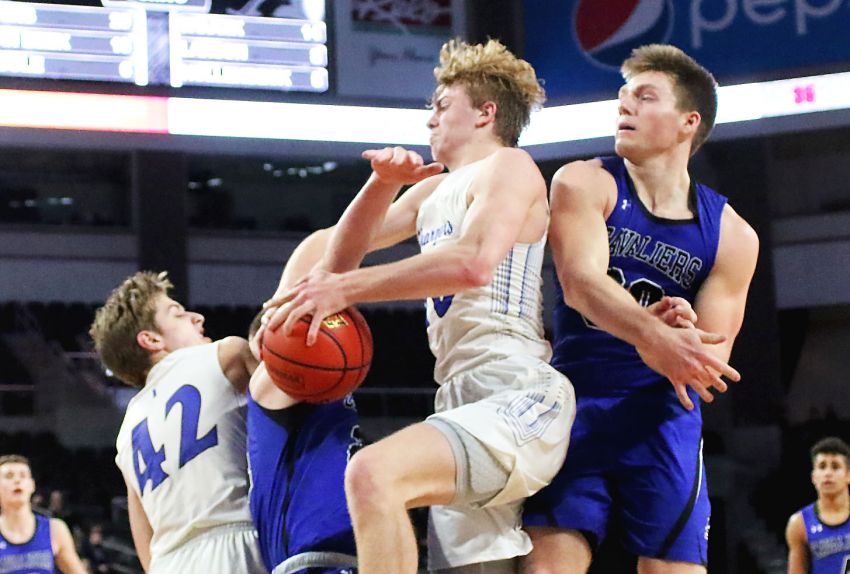 Staff Reports
SIOUX FALLS — For the first time in five years, Sioux Falls Christian is back on top in Class A.
The Chargers jumped out to a 22-7 lead after the first quarter and never looked back en route to a 84-50 win over Sioux Valley.
The win, gives Sioux Falls Christian its second state title and the first since 2016.
Tyler Prins led the Chargers with 27 points while Xavier Van Beek had 16 points and Brooks Nelson added 13 points.
Oliver Vincent led Sioux Valley with 22 points.
Sioux Falls Christian led 41-19 at halftime and 63-19 at the end of the third quarter.
In Saturday nights other contest, Dakota Valley took care of Dell Rapids 69-60 to capture third-place. St. Thomas More defeated Chamberlain for fifth place while Vermillion beat Winner 78-49 to claim seventh place.