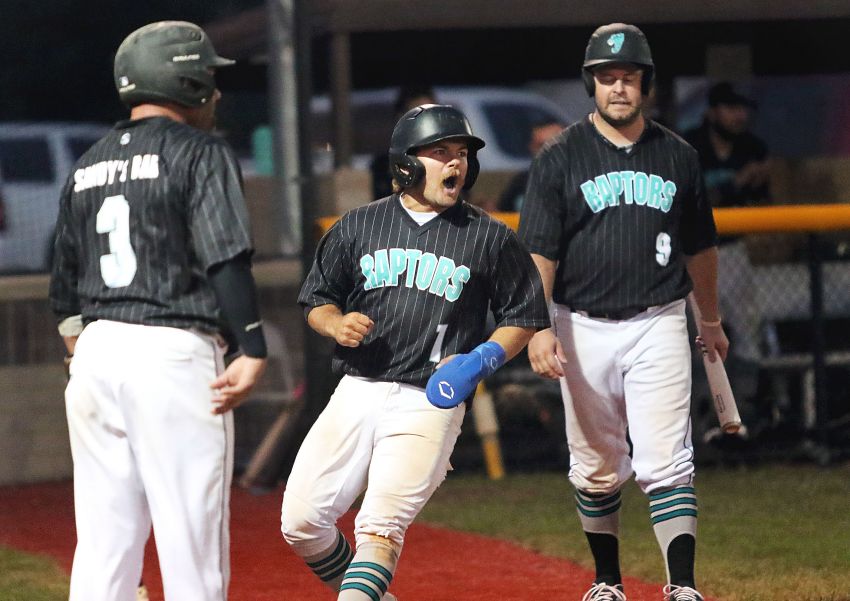 605sports
ALEXANDRIA — Nearly a week after shocking the defending champion Alexandria Angels in the District 5B semifinals, Dimock Emery completed its improbable run with a come from behind victory over Winner-Colome Saturday night.
Winner took a 7-2 lead going into the seventh inning until the Raptors scored four to cut the lead to 7-6. Dimock continued the hot hitting in top of the eighth inning by plating two more runs to take a 8-7 lead and added two more in the top of the ninth to secure a 10-7 win.
Both teams will wait to see who and when they will play in next week's state tournament. The selection show will take place at 2 p.m. on Sunday and will be streamed live on sportsticketlive.com
Phil Johnson, Sam Pischke, Sam Arend and Jason Schmidt had multiple hits to lead the Raptors at the plate.
Johnson picked up the win after coming in for relief for Drew Kitchens. Johnson pitched in Sunday's 2-0 win over the Angels — pitching a complete game with five strikeouts. On Saturday, he pitched 5 2/3 innings giving up two runs on three hits while striking out three.
Reed Harter took the loss for Winner after pitching two innings, giving up four runs on five hits while striking out one.
Brendan Kamerzell, Austin Calhoon and Zach Harter each had two hits to lead the Pheasants.
Earlier in the day Platte took the final District 5B spot in Mitchell with a 12-2 win over Parkston.