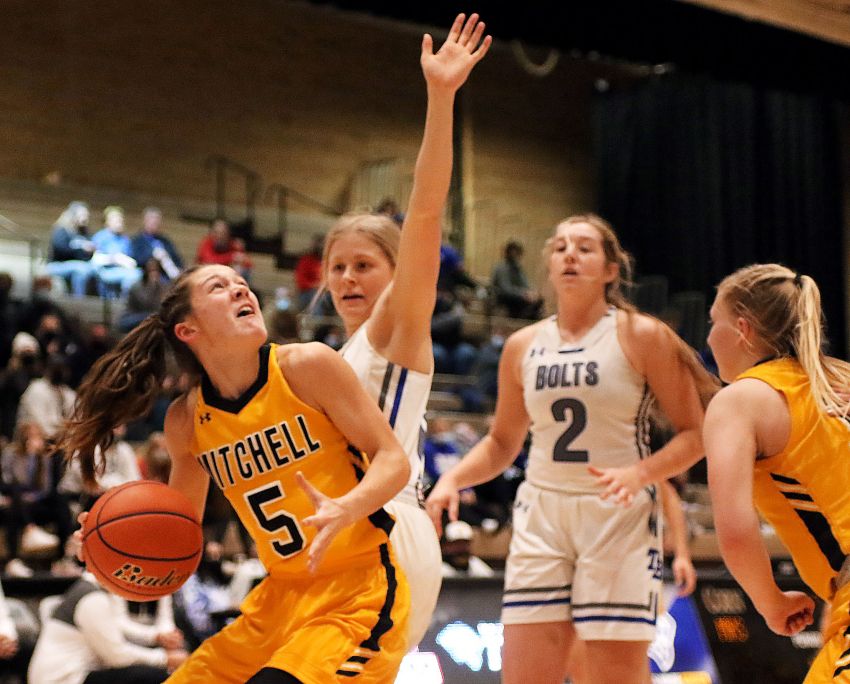 Staff Reports
SIOUX FALLS — Brandon Valley's Hilary Behrens' free-throws in the final minute gave the No. 7 Lynx 33-30 upset win over No. 2 seed Aberdeen Central Thursday night at the Class AA girls basketball tournament.
Behrens finished the night with 12 points to lead Brandon Valley, which led the Golden Eagles 17-10 at halftime.
Brandon Valley (17-5) will play the No. 6 seed Rapid City Stevens after the Raiders upset No. 3 seed Harrisburg 39-27.
Meanwhile in the afternoon session, top seed Sioux Falls Washington had no problems getting by No. 9 seed Rapid City Central 53-27. The Warriors will play Sioux Falls O'Gorman after the Knights defeated No. 5 seed Mitchell 69-42.