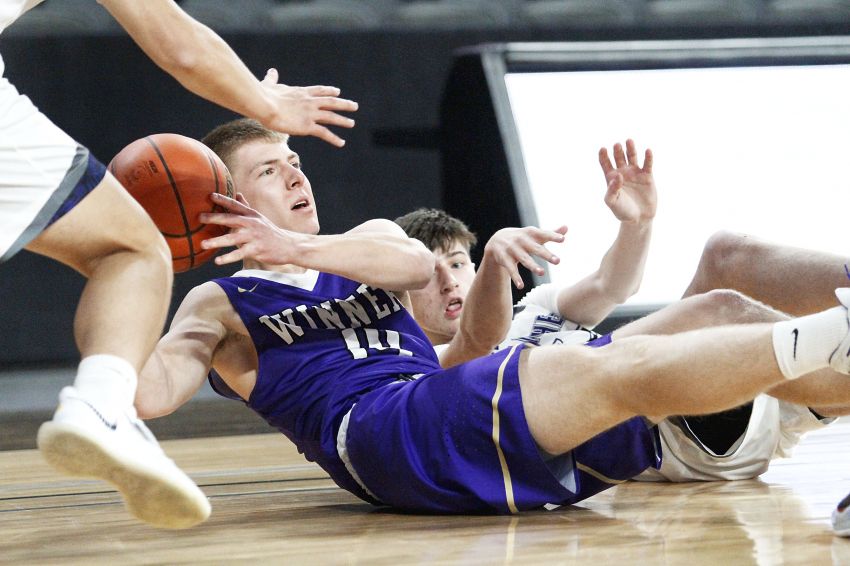 By Rodney Haas
605sports.com
SIOUX FALLS — Perhaps it was too little too late for Winner on Thursday in the Class A boys basketball tournament.
After falling behind to No. 2 seed Dakota Valley by 10 points, the No. 7 seed Warriors' bid for the second upset of the day fell short in a 65-58 loss.
The Panthers (23-2) took a 16-14 lead after the first quarter and blew the game wide open in the second quarter — outscoring the Warriors 20-4 to take a 36-18 lead at halftime.
But the second half was a different story. Winner cut the lead to 48-38 at the end of the third quarter and was within one with a minute left in the game. The Warriors had a chance to take the lead with 30 seconds left but Winner's Blake Volmer had the ball knocked lose off his knee — giving the ball back to Dakota Valley and sealing the win for the Panthers.
Isaac Burns led the Panthers with 31 points while Paul Burns added 22 points.
Brady Fritz led Winner (20-4) with 28 points and Volmer had 12 points.