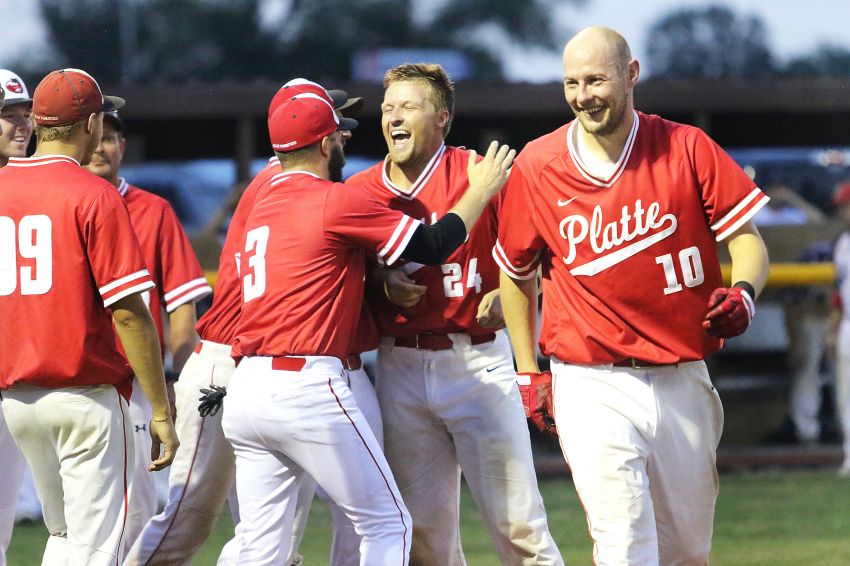 605 Sports
ALEXANDRIA --- With less than a week before the start of the 89th annual South Dakota State Amateur baseball tournament, teams from across the state are punching tickets to Mitchell while others are still battling for the few remaining spots.
Defending champion Alexandria secured a spot at Cadwell Park with a 19-4 win over Parkston in District 5B Thursday night, while last year's state runner-ups, Canova secured its spot with a 10-2 win over the Lennox Alpacas in the Cornbelt League Tournament.
The Gang and the Angels join Tabor and Mount Vernon who also secured spots to Mitchell with wins on Thursday. The Bluebirds defeated Menno 13-8 in District 6B, while the Cardinals squeaked out a 6-5 win over Platte in District 5B.
They join Four Corners, South Central, Winner. Dimock-Emery, Colome, Wynot, Crofton, Lesterville, Dell Rapids Mudcats, Flandreau, Redfield Pheasants, Castlewood, Volga, Lake Norden, Plankinton Bankers and Milbank who have already qualified for next week's state tournament.
Menno, Freeman, Parkston, Platte and the Alpacas are still alive and battling for the final few remaining spots.
Be sure to check out the selection show at 2 p.m. on Sunday on sportsticketlive.com. The state tournament runs Aug. 4-15