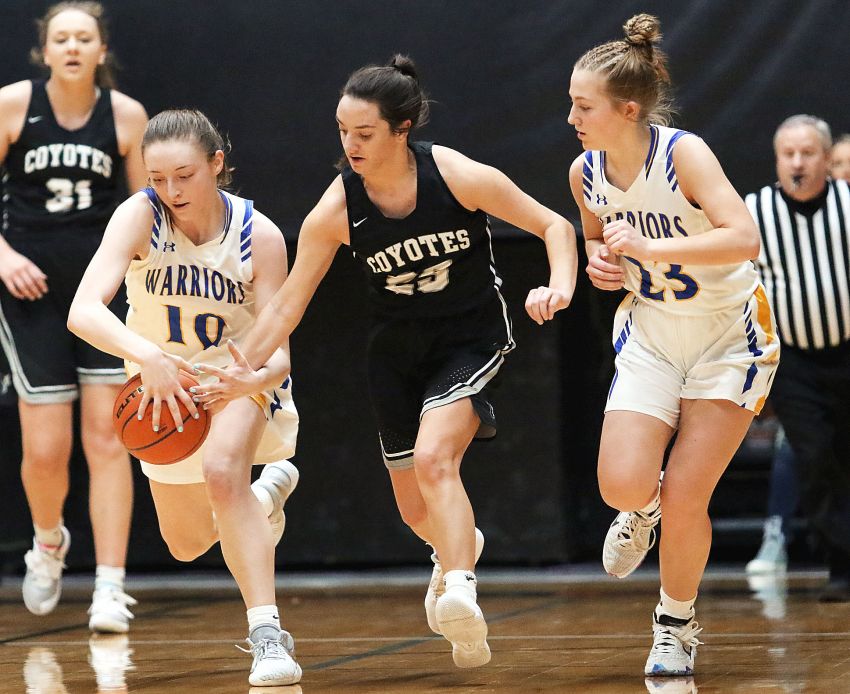 Staff Reports
HURON — Top seed Castlewood improved to 22-0 by cursing to Saturday's Class B title game with a 55-44 win over No. 5 seed Ethan Friday night
The Warriors had four players in double figures led by Darah DeKam with 14 points. Mackenzie Everson added 12 points and Alayna Benike and Maddie Horn rounded out the scoring with 11 points each.
Ethan was led by Ava Lingemann with 14 points.
Castlewood jumped out to a 17-9 lead after the first quarter and held a 29-22 halftime lead. Ethan outscored Castlewood 12-9 in the third quarter to cut the lead to 38-34 before the Warriors regrouped to outscore the Rustlers 17-7 in the final eight minutes.
Castlewood will play White River after the Tigers got past Corsica-Stickney 52-50