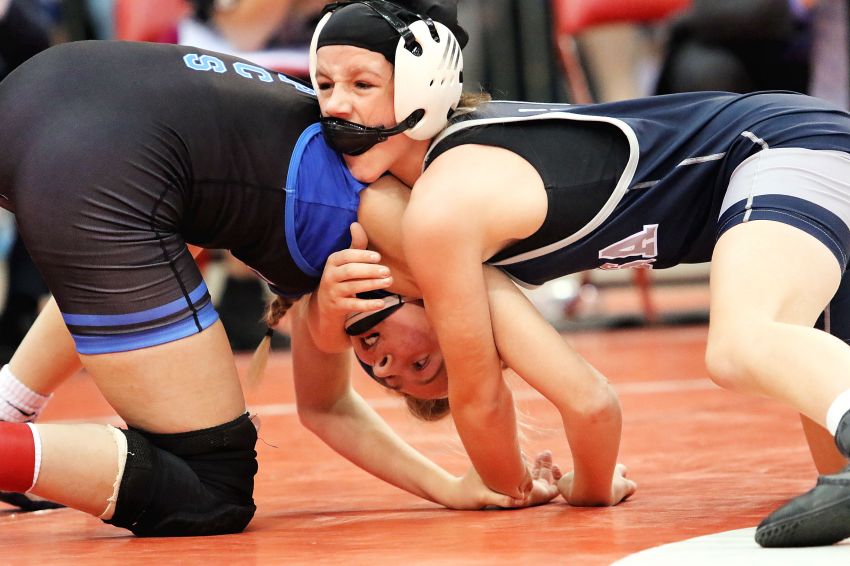 Rodney Haas/605sports.com
Staff Reports
PIERRE — Girls wrestling in South Dakota will see some changes next year after the South Dakota High School Activities Association's board of governors gave approval last week.
Among the changes is the approval of girls weight classes for 106, 113, 120, 126, 132, 142, 154, 170, 190 and 285 pounds. In addition, schools will be allowed one wrestler in each weight classes.
Last year, schools were allowed multiple wrestlers in six weight classes (112, 129, 140, 160, 185 and 275)
The move will allow the girls wrestling tournament be similar to the boys.
In addition to the changes to the girls wrestling format, the board of governors also approved changes to the boys wrestling tournament format. Beginning next year, the Thursday and Friday sessions will be for team competition and Saturday will be for the duals tournament.
According to the SDHSAA, the change will give the dual tournaments its own day and it would enhance the competition.
Crazy Horse athlete Trey Lamont knocks down a 3-pointer to send Friday's game with Marty to OT
Jackson Newman lifts Platte-Geddes over Gregory in a thriller
Tash Lunday, first quarter buzzer beater as Flier big man scares triple double
DeSmet Bulldogs STEAL a victory with a pair of final second THREES!