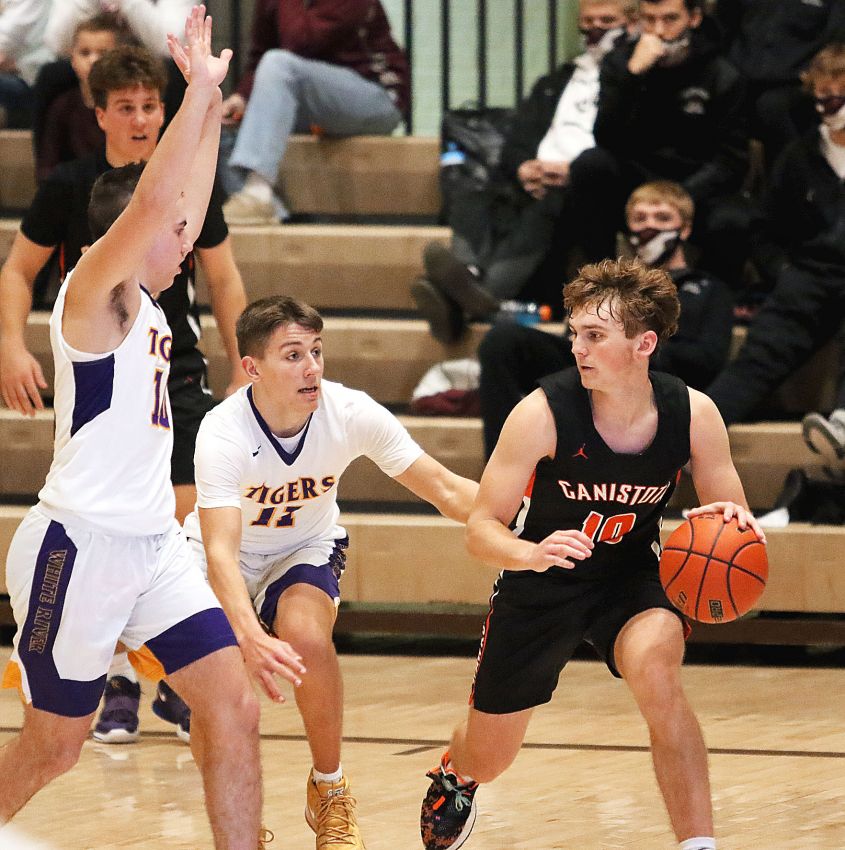 Staff Reports
ABERDEEN — Aberdeen Christian outscored No. 2 seed Canistota 22-14 in the third quarter and never looked back en route to a 55-49 upset win Thursday in the opening round of the Class B boys basketball tournament.
Ethan Russell led Aberdeen Christian with 14 points and Jackson Isakson had 11 points. Canistota was led by Tyce Ortman and Chase Merrill with 15 points each.
Canistota led 25-22 at halftime but Aberdeen Christian took a 44-39 lead going into the fourth quarter.
Aberdeen Christian will play No. 6 seed Dell Rapids St. Mary after it beat No. 3 seed White River 75-69.
Connor Libis led Dell Rapids St. Mary's with 28 points while Sam Palmer had 13 points. White River was led by Joe Sayler with 29 points and Dylan Marshall added 20 points.
Dell Rapids St. Mary's led 31-24 at halftime and 47-30 heading into the fourth quarter.
Earlier in the day No. 1 seed De Smet easily took care of No. 8 seed Lower Brule. 80-53.
Kalen Garry led DeSmet with 24 points while Ethan McCune had 13 points. Lower Brule was led by Brian LaRoche Jr., Gavin Thigh and Keshaume Thigh with 12 points each.
DeSmet will play No. 4 seed Viborg-Hurley after its 53-45 win over Lyman.
Gradee Sherman led Viborg-Hurley with 19 points while Hayden Gilbert added 14 points. Sam McClanahan led Lyman with 10 points.