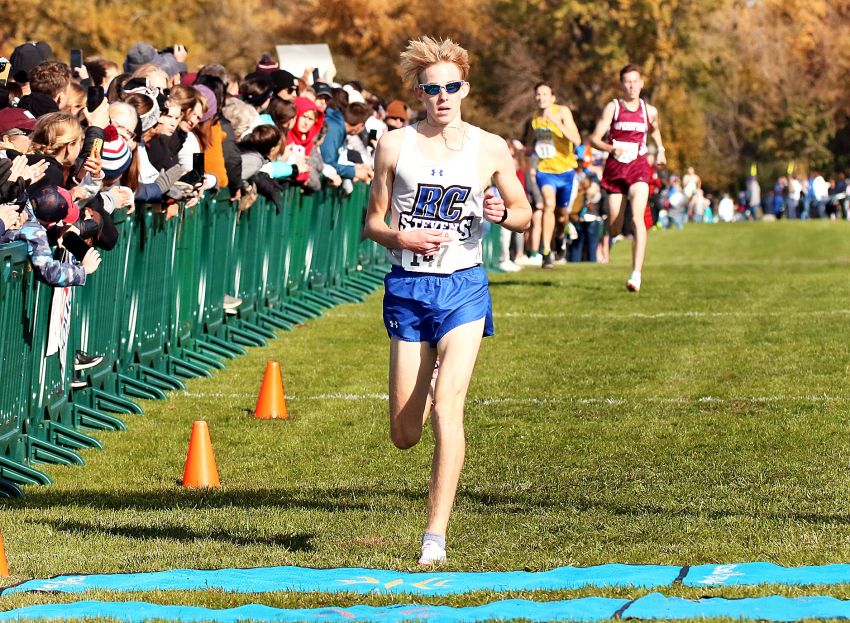 Rapid City Stevens junior Simeon Birnbaum finished 9th at the NXR Heartland Regional meet on Sunday
Rodney Haas - 605 Sports
| | | |
| --- | --- | --- |
| | | |
By Rich Winter
SIOUX FALLS -- While the cross-country season has ended for most South Dakota preps, two state champions, Simeon Birnbaum (Rapid City Stevens) and Sawyer Clarkson (Belle Fourche), both finished in the top-10 of Sunday's NXR Heartland Regional Championships at Yankton Trail Park.
Their championship race featured 196 runners from seven different states.
Birnbaum finished 9th with a time of 15:16.
Clarkson was 10th with a time of 15:21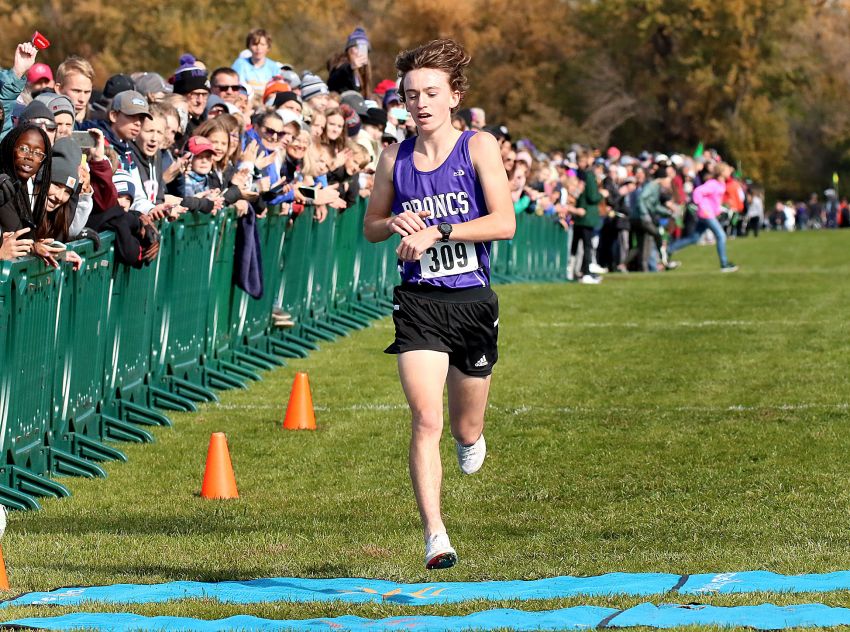 Belle Fourche junior Sawyer Clarkson finished 10th at the NXR Heartland Regionals


Both runners are juniors and completed the course faster than they did at the South Dakota state championships several weeks ago.
Both runners advanced to the NXR Eastbay Regionals in Kenosha, Wisconsin on Nov. 27.
Sioux Falls Christian's Isaac Davelaar ran with a stress fracture this season
605 Sports caught up with Sioux Falls Christian cross-country coach Luke VanderLeest several weeks ago to talk about the Chargers Class A team championship.
During the interview, as we were discussing next May's expected showdown between Davelaar and Sawyer Clarkson in the 3,200 meters coach noted that Davelaar ran with a stress fracture this season.
The last time he trained before the state meet was Sep. 12

The day before the state meet Davelaar was wearing a walking boot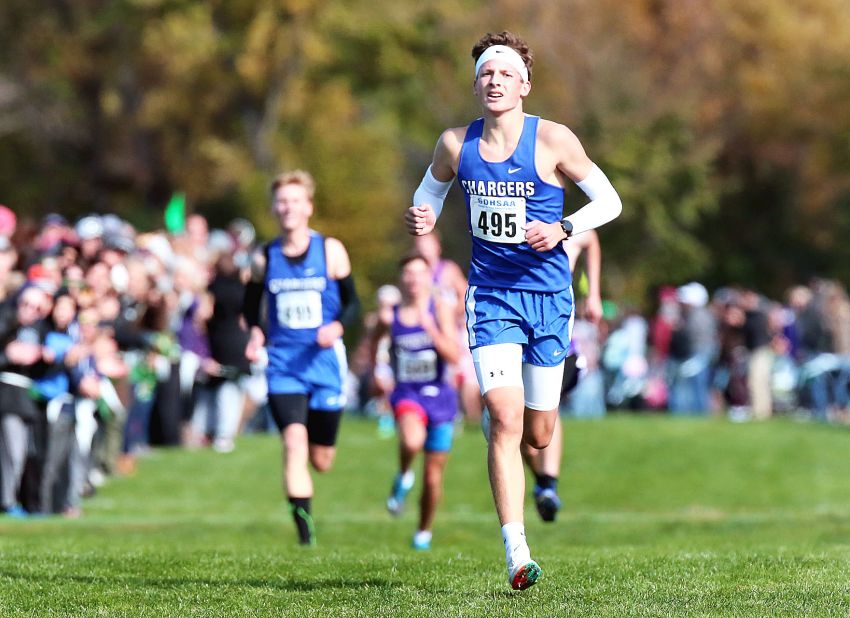 Crazy Horse athlete Trey Lamont knocks down a 3-pointer to send Friday's game with Marty to OT
Jackson Newman lifts Platte-Geddes over Gregory in a thriller
Tash Lunday, first quarter buzzer beater as Flier big man scares triple double
DeSmet Bulldogs STEAL a victory with a pair of final second THREES!