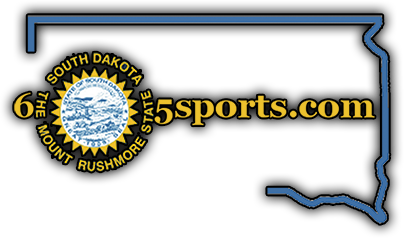 Hamlin's Ally Abraham and Winner's Kelsey Sachtjen battle for a lose ball during the second half of the Saturday's Class A semifinals in Watertown.
Rodney Haas/605sports.com





Charged up
Mar 13, 2021

By Rodney Haas
605sports.com

WATERTOWN — Kami Wadsworth scored 20 points as Hamlin knocked off the No. 2 seed Winner 43-37 in the Class A semifinals Friday.

Kylee Wadsworth added 14 points as the Chargers (22-2) held the Warriors (21-3) to 30% from the field as Winner hit 16 of 53 shots, while Hamlin was 41% from the field, hitting 13-31 shots.

Bella Swedlund led Winner with 17 points while Kalla Bertram added 14 points.

Hamlin led 12-9 after the first quarter and 22-18 at halftime. The Chargers extend the lead to 35-22 in the third quarter, but Winner was able to cut the lead late in the fourth quarter, but it was too little too late for the Warriors.

Hamlin will play Aberdeen Roncalli for Saturday's championship after the Cavaliers knocked off No. 1 seed St. Thomas Moore 36-35.