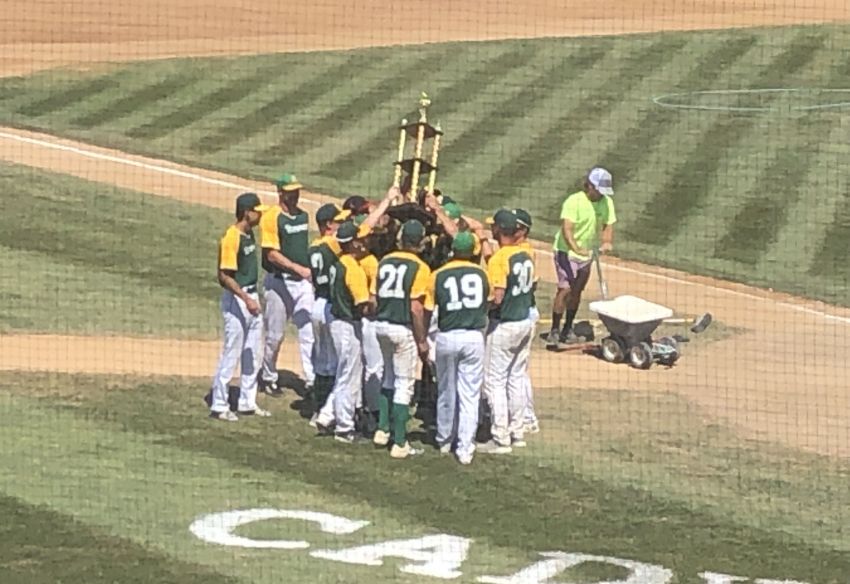 605 Sports
MITCHELL — The Renner Monarchs returned to reign as kings of Class A Sunday afternoon.
The Monarchs were finally able to break a 0-0 tie in the bottom of the seventh for two runs and a 2-0 win over Harrisburg to capture their first Class A title since 2018 and the team's seventh title since 2013.
Maddux Baggs led the Monarchs with three hits, while Tyler Blackburn and Chaz Palmer added two hits each.
Ryan Hamilton picked up the win after coming in for starter Ryan Hander. Hamliton pitched the final three innings, giving up two hits while striking out two and walking two.
Harrisburg was led at the plate by TJ Miller and Gabe Leon with two hits each.
Bryce Ahrendt took the loss, pitching eight innings, giving up two runs on nine hits. He struck out five and walked two.
Crazy Horse athlete Trey Lamont knocks down a 3-pointer to send Friday's game with Marty to OT
Jackson Newman lifts Platte-Geddes over Gregory in a thriller
Tash Lunday, first quarter buzzer beater as Flier big man scares triple double
DeSmet Bulldogs STEAL a victory with a pair of final second THREES!