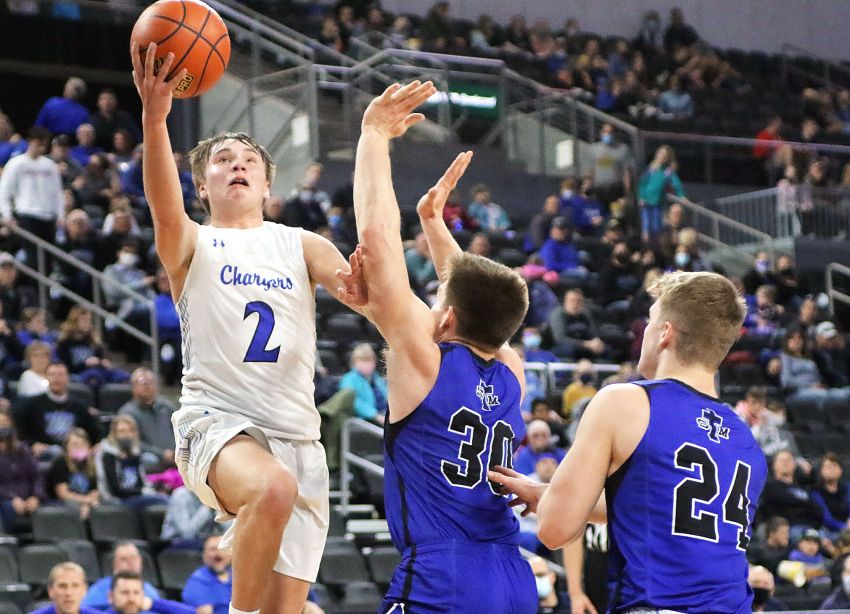 By Rodney Haas
605sports.com
SIOUX FALLS — No. 4 seed Sioux Falls Christian had no problems with No. 5 seed St. Thomas More Thursday afternoon.
The Chargers jumped out to a 31-16 halftime lead and never looked back en route to a 58-47 win.
SF Christian (19-5) will play Dell Rapids in Friday's Class A semifinals after the Quarriers shocked top seed Vermillion earlier in the afternoon.
Tyler Prins led the Chargers with 20 points while Xavier Van Beek added 18 points.
Ryan Wojcik led the Cavaliers (19-5) with 17 points and Charlie Larson had 10 points.