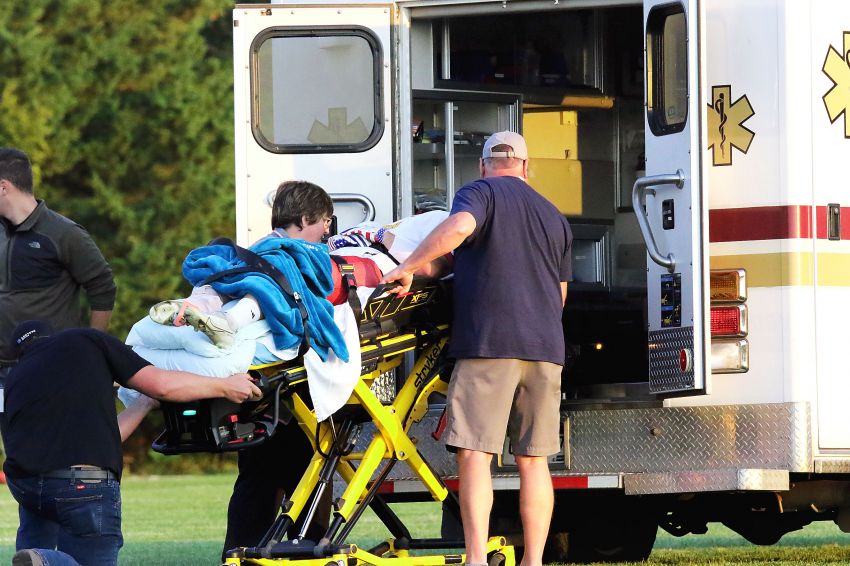 | | | |
| --- | --- | --- |
| | | |
Avon's Noah Watchorn is placed into an ambulance following a serious leg injury during the first quarter of the Pirates' win over Cougars on Friday in Burke. Watchorn would later return to the Avon sidelines during the fourth quarter in a wheelchair. Rodney Haas/605sports
By Rodney Haas
605sports.com
BURKE – Avon will be without the services of Noah Watchorn for the rest of the season after the sophomore suffered a serious leg injury in the opening quarter of the Pirates' 58-36 win over Burke on Friday.
The injury occurred with 9:49 left in the first quarter after Avon had a quick score to take an early 8-0 lead. Watchorn was on kickoff coverage when according to Avon coach Tom Culver, a Burke player was knocked down and rolled his leg which whipped around and hit Watchorn's right lower leg. Culver said he broke both bones in his lower leg and that one of them is kind of chips off. Culver confirmed that Watchorn will have surgery and his recovery is expected to last six months.
"It was just a fluke deal, but there has to have been a lot of force to break both bones like that," Culver said.
Watchorn was taken off the field by ambulance and taken to Burke Community Hospital. He later returned to the Avon sidelines during the fourth quarter in a wheelchair.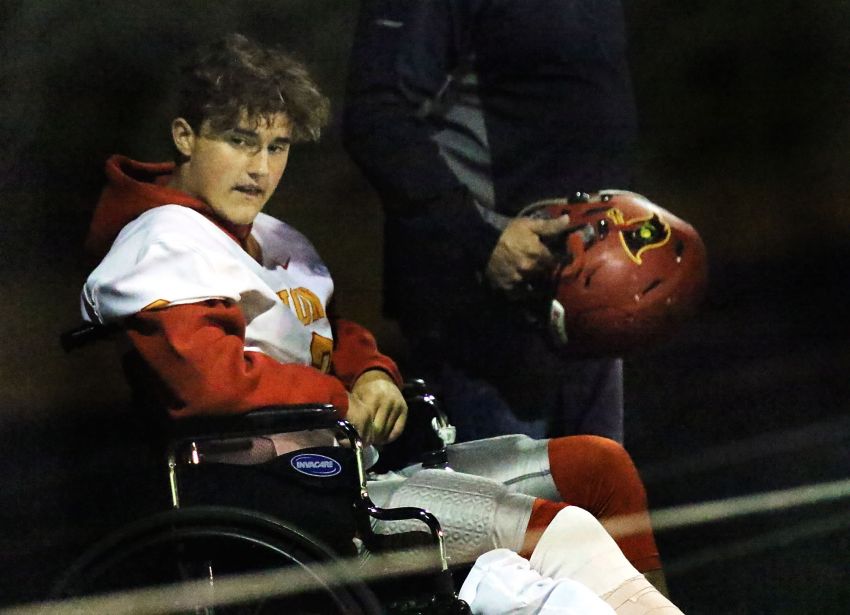 Culver said the 5-foot-9, 180 pound running back, and linebacker will be missed mostly on the defensively where he said Watchorn is a pretty good coverage guy.
"I think that will be where we have to work to get somebody to fill in," Culver said of replacing Watchorn's defensive skills. "He was our backup fullback and our back up running back. We will miss having him give some guys breaks but we will have to have some guys step up.
"Of course, in this game, it could've been worse. Hopefully, we will get him back next year because he will be a key part of our team next year."