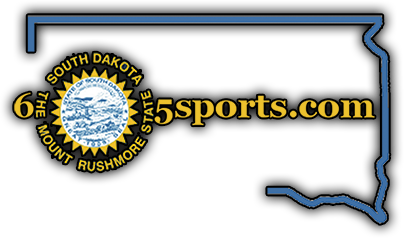 De Smet's Damon Wilkinson and Viborg-Hurley's Carter Gust battle for a rebound during the second half of the Bulldogs' 56-44 semifinal win on Friday at the Class B boys basketball tournament in Aberdeen.
Rodney Haas/605sports.com





BULLDOGS A STEP CLOSER
Mar 20, 2021



By Rodney Haas
605sports.com

ABERDEEN — De Smet is back in the Class B championship game following last year's cancellation due to COVID.

The Bulldogs (24-1) outscored Viborg-Hurley 13-6 in the third quarter to take a 43-21 lead going into the fourth quarter and never looked back en route to a 56-44 win.

Kalen Garry led the top seeded De Smet with 24 points while Damon Wilkinson added 14 points.

Gradee Sherman led the Cougars with 14 points.

DeSmet fell in the 2019 championship game 49-41 to Clark-Willow Lake.