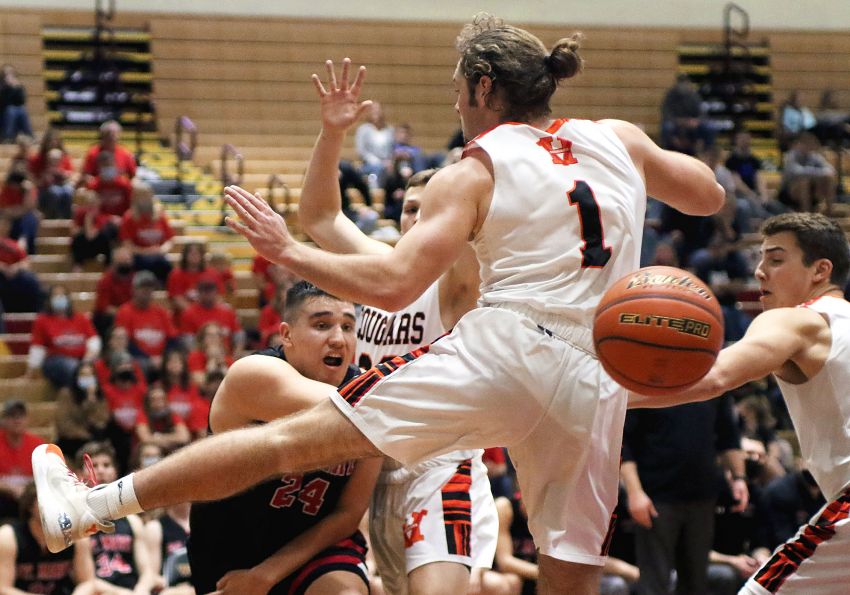 By Rodney Haas
605sports.com
ABERDEEN — Dell Rapids St. Mary's breezed past Viborg-Hurley to take third-place at the Class B boys basketball tournament on Saturday.
Connor Libis led the Cardinals with 29 points while Sam Palmer added 17 points and Ashau Roach-Valandra had 13 points.
Eli Boomgarden led the Cougars with 21 points while Gradee Sherman had 17 points.
Dell Rapids St. Mary's took a 29-26 lead after the first quarter and extended the lead to 46-42 at halftime. The Cardinals continued to roll in the second half — taking a 56-52 lead heading into the fourth quarter where they proceeded to outscore the Cougars 20-6.