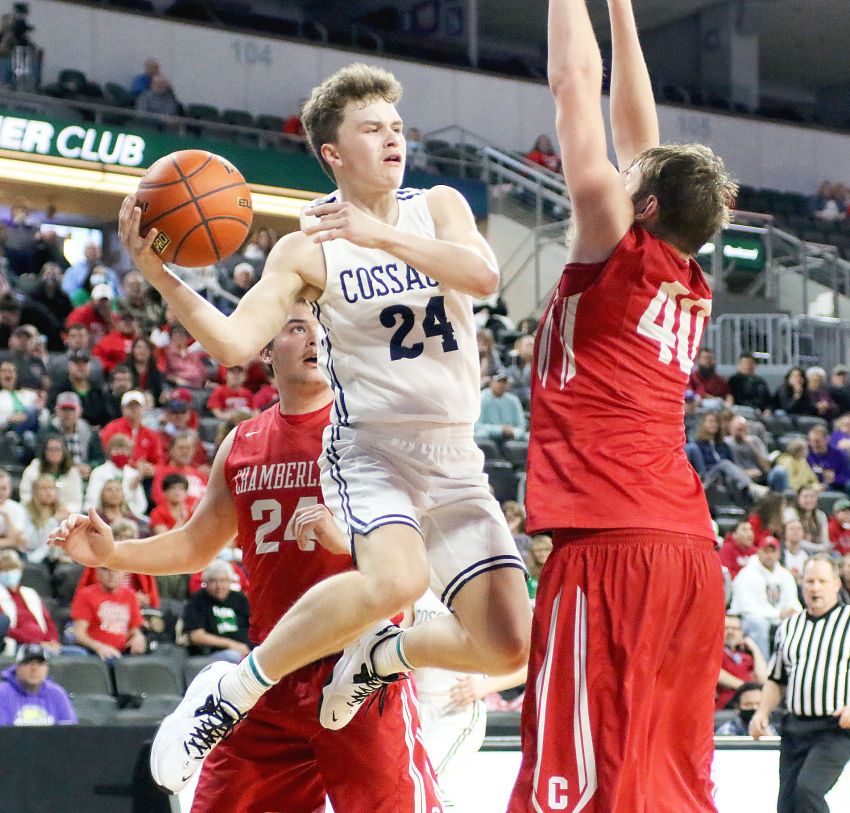 By Rodney Haas
605sports
SIOUX FALLS — Sioux Valley had three players in double figures as the No. 3 seed Cossacks cruised to Friday's semifinals with a 53-44 win over Chamberlain on Thursday.
Kelton Vincent led Sioux Valley (23-1) with 16 points while Oliver Vincent added 12 points and Hayden Ruesink had 12 points.
Chamberlain (17-6) was led by Drayton Priebe with 13 points, Cameron Caldwell had 12 points and Sellyck McManus added 10 points.
Sioux Valley jumped to a 14-7 lead after the first quarter and led 21-16 at halftime. The Cossacks added to their lead in the third quarter by outscoring the Cubs 21-11 to take a 42-27 lead heading into the final eight minutes.
Sioux Valley will play No. 2 seed Dakota Valley after the Panthers escaped a late comeback by Winner to advance.