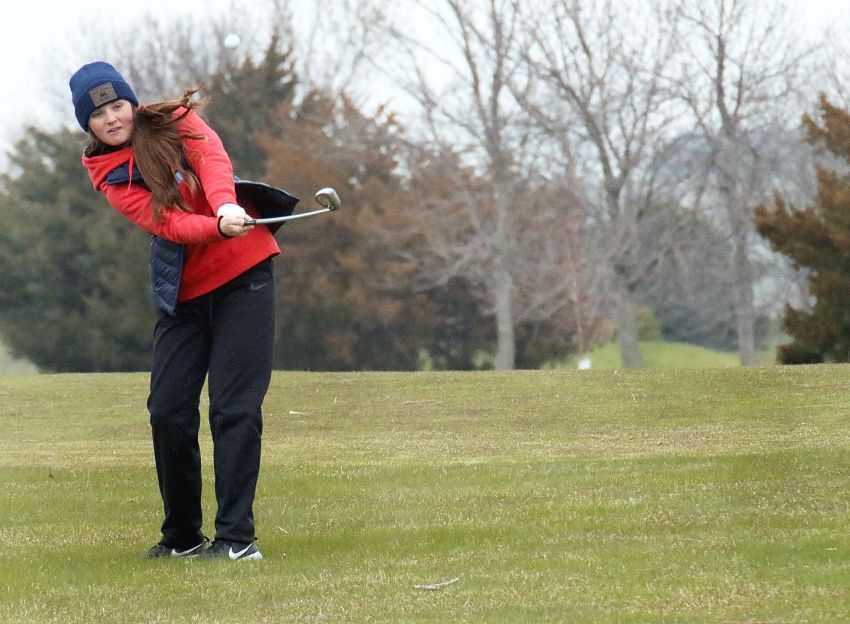 Staff Reports
GREGORY — Burke's Adisyn Indahl shot an 86 to take top honors during a girls golf tournament Friday at the Gregory Golf Course.
Other places include: Makayla Kelley, Bon Homme (89); Rylee Conrad, Scotland/Menno (93), Jessy Jo Vanderwerff, Gregory (94.5); McKenna Kocmich, Avon (97.5); Ryanna Claussen, Ethan (199.7); Abigail Svatos, Andes Central/Dakota Christian, (102); Ashton Summerville, Platte-Geddes, (103.9); Jaden Kortan, Bon Homme, (104); Calli Davis, Burke, (106); Sadie Rasmussen, Platte-Geddes, (106); Olivia Bull, Burke, (119); Nora Winckler, Scottland-Menno; (122); Mackenzie Muckey, Andes Central/Dakota Christian (128)
Meanwhile on the boys side played in Burke, Dawson Hoffman of Platte-Geddes took top medalist after shooting an 80. Other placers include: Brody Boltjes, Platte-Geddes, (80); Eli Fogel, Gregory (81); Bryce Frank, Burke (85); Trey Murray, Gregory, (86); Kaden Tyrell, Kimball/White Lake (89); Kaden Klumb, Ethan (90); Jaylen Kemp, Corsica-Stickney (90); Kade Stukel, Gregory (90); Landon Bares, Bon Home, (91); Rylan Gerlach, Ethan (91); Jaxon Christensen, Kimball/White Lake (93); Cade Oberbroekling, Platte-Geddes (94); Kody Klumb, Ethan (97).