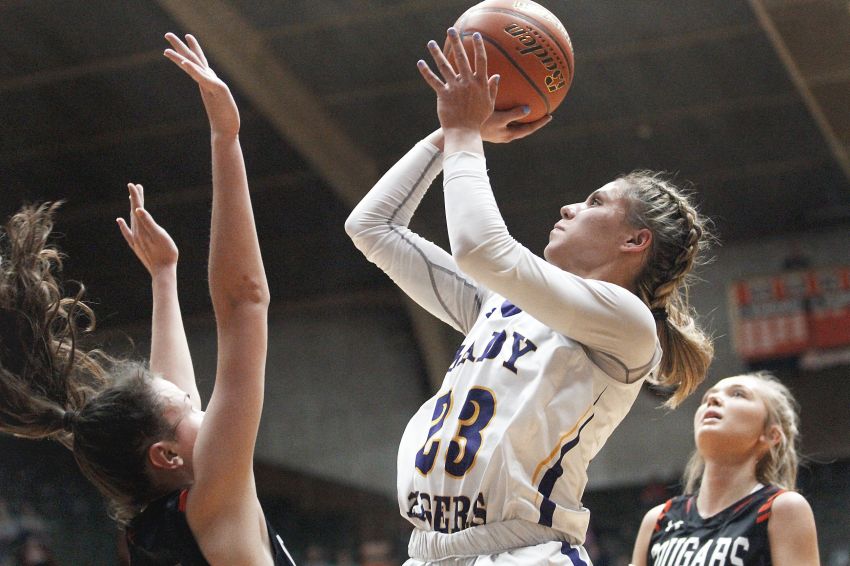 Staff reports
HURON — After previously qualifying for the state tournament seven times, the eighth time was finally the charm for White River Saturday.
The No. 2 seed Tigers handed Castlewood its first loss of the year in the Class B title game Saturday to give White River its first ever girls basketball state championship, 57-37.
Caelyn Valandra-Prue led White River (24-1) with 23 points while Maleighya added 19 points.
Alayna Benike led Castlewood (22-1) with 13 points and Maddie Hom had 11 points.
White River jumped out to a 17-7 lead after the first quarter and held a 24-15 lead at halftime.
In the second half, the Tigers blew the lead wide open by outscoring the Warriors 21-11 to take a 45-26 lead going into the fourth quarter.
Fifth seed Ethan knocked off Corsica-Stickney 59-48 to capture third place. Earlier in the day Herreid/Selby Area took home fifth place with a 53-36 win over Waverly South Shore while Viborg-Hurley grabbed seventh place with a 40-37 win over Hanson.