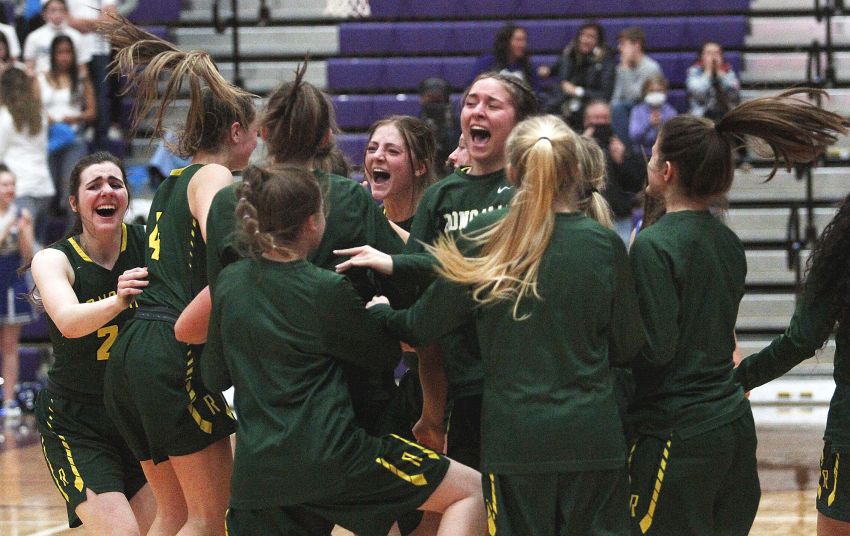 By Rodney Haas
605sports.com
WATERTOWN — As a No. 4 seed, some people expected Aberdeen Roncalli to drop its first game Thursday and play in the dreaded sunshine league.
However, after Thursday's 45-34 win over No. 5 Sioux Falls Christian, the Cavaliers were still alive.
Now the Cavaliers will be playing for Saturday's Class A title after Friday's 36-35 upset win over No. 1 seed St. Thomas More.
"This was the first time we beat them and we picked a good time to do it," Aberdeen Roncalli coach Derek Larson said. "A lot of people picked us to get beat in the first round "A lot of people picked us to lose in this round. We were not satisfied. We are going to try to play 32 minutes."
Roncalli (22-2) will play No. 3 seed Hamlin after the Chargers knocked off No. 2 seed Winner 43-37.
St. Thomas Moore (21-1) led 21-17 at halftime and 28-19 after the third quarter. But in the fourth quarter was a different story as Roncalli outscored St. Thomas More 17-11 including a clutch free throws by Olivia Hanson with 1 second left on the clock to seal the win.
"We never gave up," Larson said. "The kids played really hard. It was a defensive battle. Both teams are really good defensively. We got stops when we needed them and got clutch free-throws down the stretch."
Madelyn Bragg led Aberdeen with 13 points while Hanson added 10 points. Haleigh Timmer led St. Thomas Moore with 27 points.