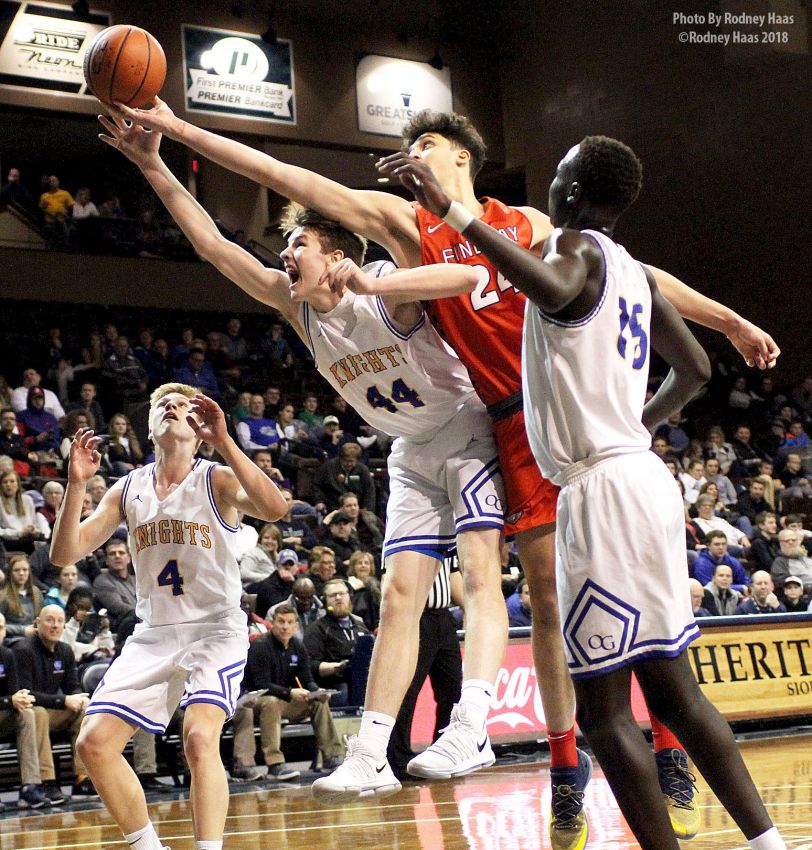 Staff Reports
RAPID CITY — Two Sioux Falls schools will meet in Saturday's Class AA championship game, but it won't be the two schools expected.
No. 4 seed Sioux Falls O'Gorman knocked off No. 1 seed Sioux Falls Washington 51-48 to advance to its first AA state championship game since 2019.
Eddie Meylor led the Knights with 15 points while Ben Renshaw added 13 points. Washington was led by Akok Aguer with 11 points and Angok Akot added 10 points.
Sioux Falls Washington led 20-14 at halftime and extended the lead to 38-29 heading into the fourth quarter. But the Knights woke up and outscored the Warriors 22-10 to erase the deficit and punch its ticket to the AA title game.
Sioux Falls O'Gorman will face Sioux Falls Roosevelt after the Roughriders knocked off No. 2 seed Yankton 69-43.
Tyler Feldkamp led Roosevelt with 25 points while Michael Paulson added 14 points and Tucker Large had 12 points.
Wisconsin commit Matthew Mors led the Bucks with 18 points while Rugby Ryken had 10 points.
Roosevelt jumped out to a 16-10 lead after the first quarter and took a 29-21 into the locker room. In the second half, it was pretty much the same as the first half as the Roughriders added to the lead — outscoring the Bucks 22-16 in the third quarter to take a 51-37 lead heading into the final eight minutes.
Roosevelt will be looking for its first title since 2014 while O'Gorman will be looking for its first title since 2017.