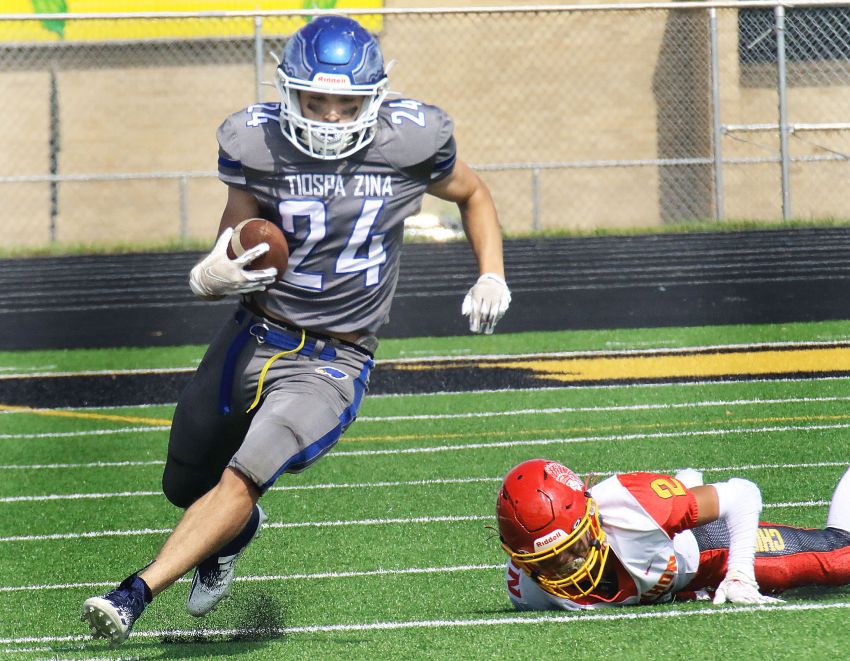 605sports.com
MITCHELL — No. 1 seed Tiospa Zina had troubles with No. 4 seed UmoHo Nation to advance to next week's All Nations championship game.
The Wambdi jumped out to an early lead led by Elijah Kawalzek and cursed to a 50-0 win.
Tiospa Zina will play No. 2 seed Winnebago. The Indians defeated Lower Brule 58-28 in Friday's other semifinal game.