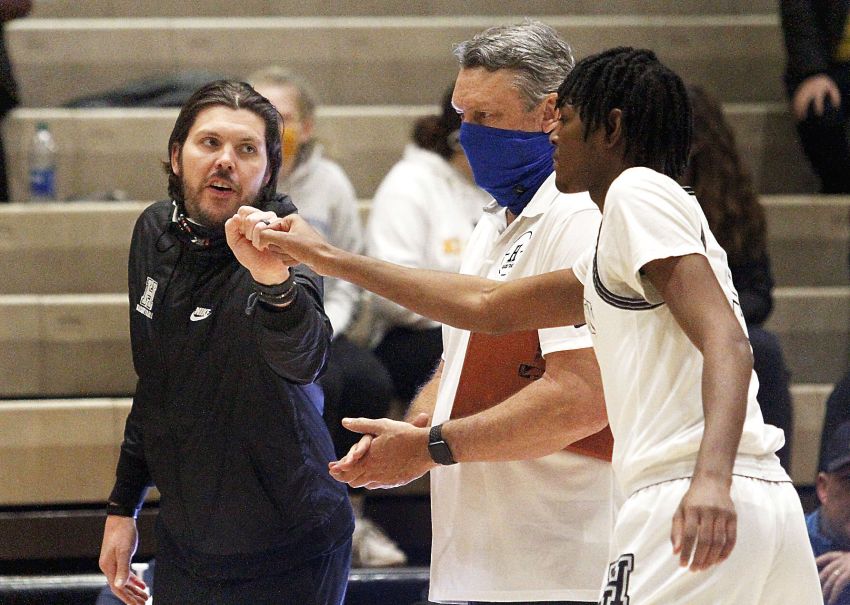 Mike Miller coaches the Houston boys basketball team last season at the Corn Palace.
(Rodney Haas / 605 Sports)
| | | |
| --- | --- | --- |
| | | |
By Ryan Deal
605 Sports
Mitchell native Mike Miller is no longer coaching the Houston (Tenn.) High School boys basketball team, according to The Commercial Appeal.
Houston athletic director Chad Becker confirmed to The Commercial Appeal that Miller is no longer coaching at the school. Kurt Couvian, who was already an assistant coach, will be the coach this season, Becker said.
Last season, Miller guided the Mustangs to a 21-3 record and the Tennessee Secondary School Athletic Association Class AAA state championship in his only season as the coach. Miller and the Mustangs also played a game each at the Corn Palace and the Sanford Pentagon last season.
Last year's team included Miller's son, Mason, who is now at Creighton. Miller's youngest son, Mavrick, was a sophomore on last year's team.
This season, the Mustangs are scheduled to play in the Hoop City Classic on Dec. 28-30 at the Corn Palace and the Sanford Pentagon.
Miller, a former University of Florida standout, played 17 years in the NBA and won two championships with the Miami Heat. Miller, who played two different stints with the Memphis Grizzlies, spent two seasons as an assistant coach for the University of Memphis men's basketball team before coaching Houston.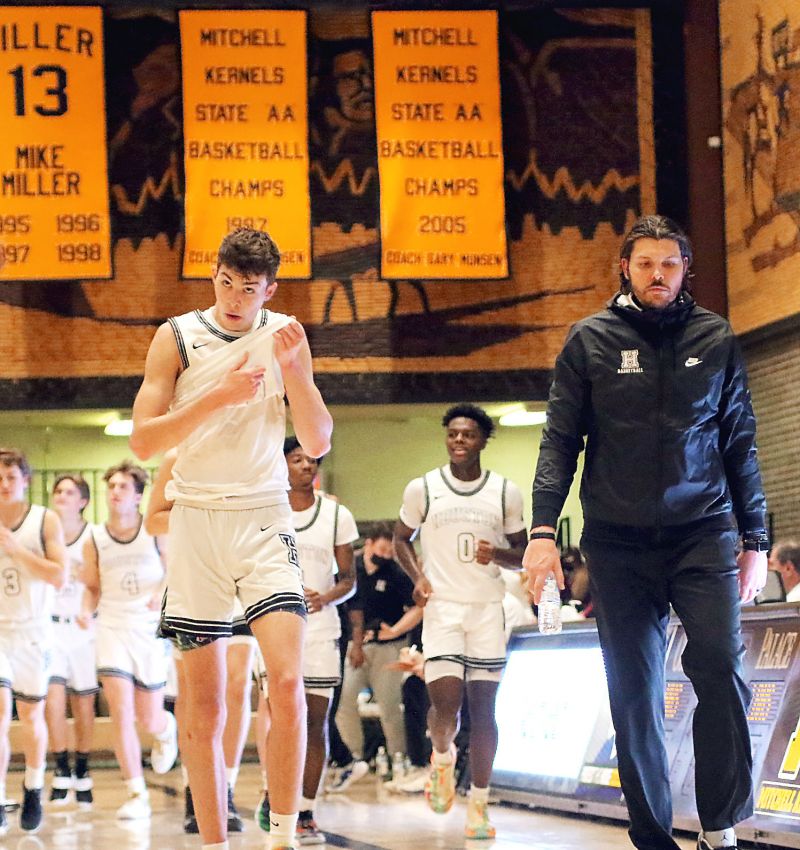 Mason Miller, left, and Mike Miller, right, walk off the court during a game last season at the Corn Palace. (Rodney Haas / 605 Sports)


Crazy Horse athlete Trey Lamont knocks down a 3-pointer to send Friday's game with Marty to OT
Jackson Newman lifts Platte-Geddes over Gregory in a thriller
Tash Lunday, first quarter buzzer beater as Flier big man scares triple double
DeSmet Bulldogs STEAL a victory with a pair of final second THREES!