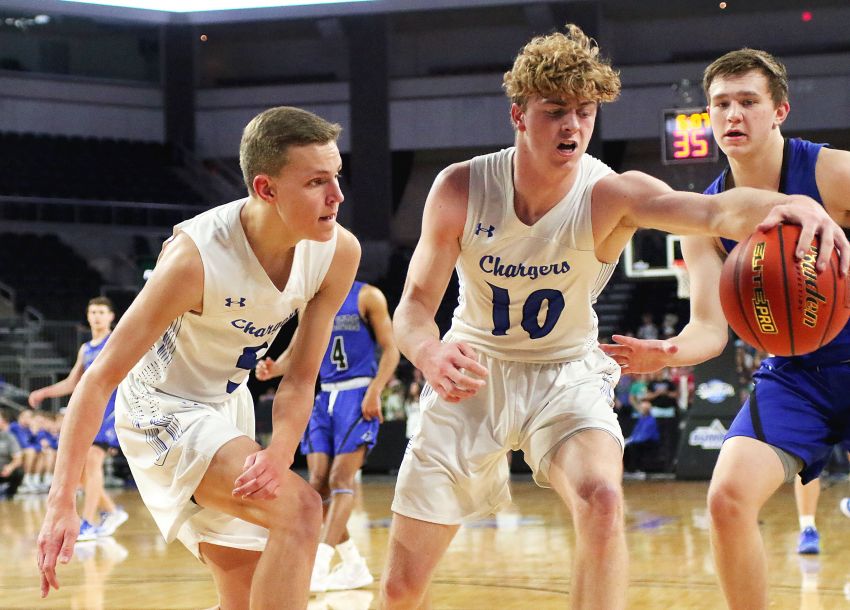 By Rodney Haas
605sports.com
SIOUX FALLS — A day after Dell Rapids' Landon Ruesink shocked top seed Vermillion with a 3-point buzzer beater shot, the magic couldn't carry over to the next day against Sioux Falls Christian.
The fourth seed Chargers took a 28-21 lead at halftime and never looked back en route to a 64-52 Class A semifinal win Friday night.
Xavier Van Beek led Sioux Falls Christian with 19 points while Brooks Nelson added 10 points.
Collin Rentz led Dell Rapids with 19 points while Conner Rentz had 13 points.
Sioux Falls Christian will be looking for its first title since 2016 on Saturday. The Chargers will face No. 3 seed Sioux Valley after the Cossacks upended No. 2 seed Dakota Valley 62-57.
Oliver Vincent led Sioux Valley (23-1) with 29 points while Hayden Ruesink had 16 points.
Isaac Bruns led Dakota Valley with 23 points and Paul Burns added 15 points.
Dakota Valley led 31-22 at halftime but Sioux Valley chipped away in the second half — outscoring the Panthers 19-16 in the third quarter to cut the lead to 47-41 heading into the fourth quarter.
Sioux Valley will be making its first state championship appearance.