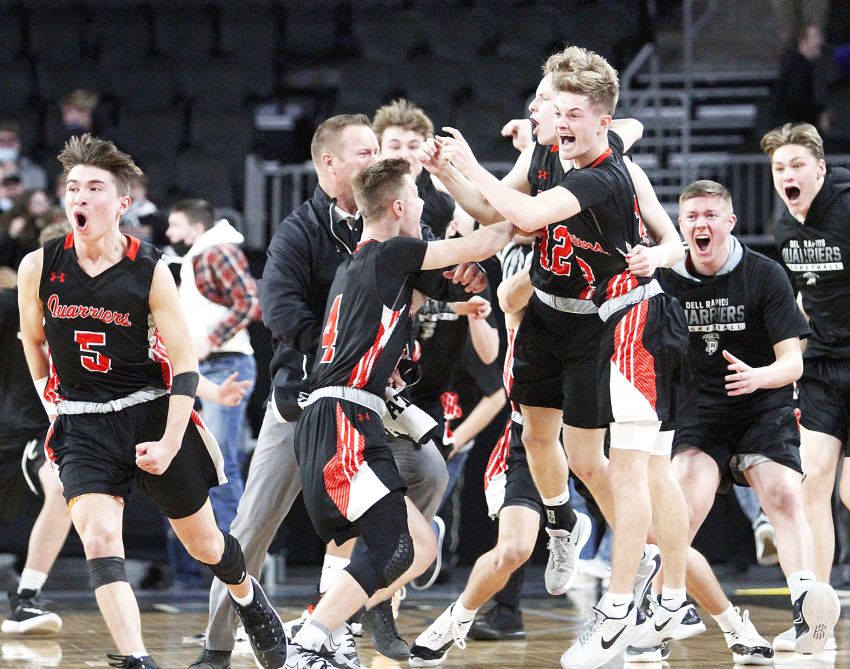 By Rodney Haas
605sports.com
SIOUX FALLS — Landon Ruesink's 3-pointer at the buzzer gave Dell Rapids a 53-52 upset win over top seed Vermillion Thursday afternoon.
After Vermillion (22-2) took a 52-50 lead with 11 seconds left, giving Dell Rapids enough time to get off one last shot.
Ruesink ended the afternoon with just seven points while Connor Rentz and Brayden Pankonen led the Quarriers (18-6) with 15 points each.
The Tanagers, who are making their first appearance at the state tournament in 32 years, were led by Dillon Gestring with 16 points while Jakob Dobney added 13 points.